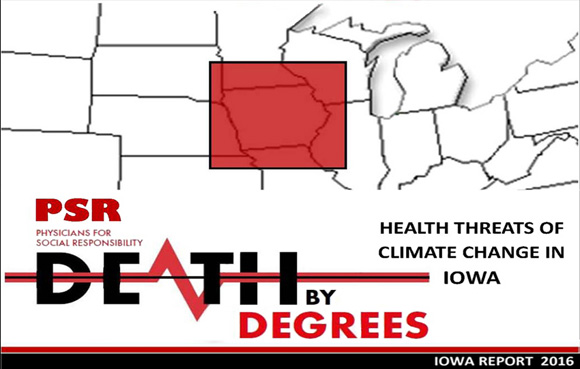 A REPORT BY PSR IOWA, NOVEMBER 2016
Each state faces its own unique set of threats to health from global warming-driven climate change. Iowa is no exception. Likewise each state has its own unique opportunities to reduce greenhouse gas emissions and to mitigate the threats of climate change on health.
The full 2016 Iowa Death by Degrees Report (70 pages) can be downloaded here.
An Executive Summary of the report (10 pages) can be downloaed here.
This report is part of a series of 14 PSR State-by-State Death by Degrees reports done in recent years, and all are available at National PSR this page..